Pre-trial settlement of disputes may help save time, minimise expenses and keep business contacts for the future
Often, in order to solve a dispute, counterparties would go straight to court. However, as a rule in this case, resolution of a dispute may be remote, which is not necessarily for benefit of the parties. Moreover, applying to court also implies additional costs. Finally, the outcome of the court process may be difficult to predict as long as the skills of lawyers do matter in court. Finally, when winning in court a business would inevitably lose a counterparty to do business with. Therefore, often, parties in conflict would prefer settling conflicts in amicable pre-trial negotiations or in a mediation procedure without going to court. This approach allows reaching a settlement agreement satisfying all parties to a dispute.
Given that resolving a conflict in a court is a lengthy, complex and expensive matter, in many cases we try to procure resolution of our client's disputes in a pre-trial out-of-court procedure. We can also provide mediation services where needed. Pre-trial process in RVS LLC is carried out in the following general order:
The client provides the documents that would help us see the picture of relations, see the weaknesses and the strong sides of the client's position.
Our associates draft a written claim with necessary legal foundation of the client's position, discuss it with the client and, where necessary, duly deliver it to the counterparty.
We participate in negotiations with the counterparty with respect to the dispute and the claim delivered.
RVS LLC lawyers have profound experience of pre-trial settlement in the following areas:
claims under a construction contract;
claims under a various cross-border supply and services agreements;
claims under corporate, IP-related and employment-related disputes.
It is good to note that having professional legal support at pre-trial negotiations stage is always recommended. It is not uncommon that the information obtained at the pre-trial stage may then be used by the counterparty in court proceedings. This is one of the key risks of pre-trial negotiations, which risk can be minimised or set aside where professional legal support is provided.
---
References to cases
RVS professionals successfully represented interests of a major transport company in a leasing dispute.

More
---
PARTNER IN CHARGE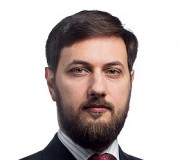 Partner

+7 495 544-57-66

a.rodin@rvs-law.com